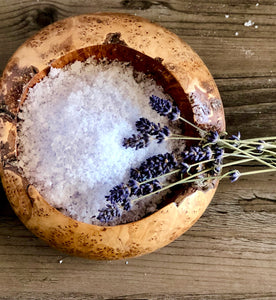 Tranquility Sea Salt with Dead Sea Minerals (Sleeping Beauty)
Regular price $18.00 Sale
A tranquil blend of lavender, patchouli, ylang ylang, pine and vanilla provide a deep sense of relaxation to calm your body and emotions.
Featured Ingredients : 100% Certified Unrefined Dead Sea Salt, Magnesium rich Pharmaceutical grade Epsom salt & A Therapeutic Essentials Oil Blend.
For external use only, if pregnant of suffering from a medical condition consult a healthcare practitioner before use. May cause slippery surfaces.
Recommended Usage: Fill bathtub with warm water, soak in the salt water for a minimum of 20 minutes.